Fraunhofer IFAM expands its R&D work on "Coatings for protection against corrosion and marine growth"
Preventing corrosion and its consequences is a key issue in most industries because the cost of corrosion in Germany alone amounts to billions of euros. In addition, the marine growth on surfaces is a huge challenge for shipping, offshore wind turbines, and underwater steel structures. Fraunhofer IFAM has many years of experience developing effective corrosion protection systems and antifouling strategies. In order to further enhance the institute's expertise in this area, outdoor weathering test stands have been acquired to augment existing test facilities and key personnel with the requisite know-how have been added to the maritime technologies team.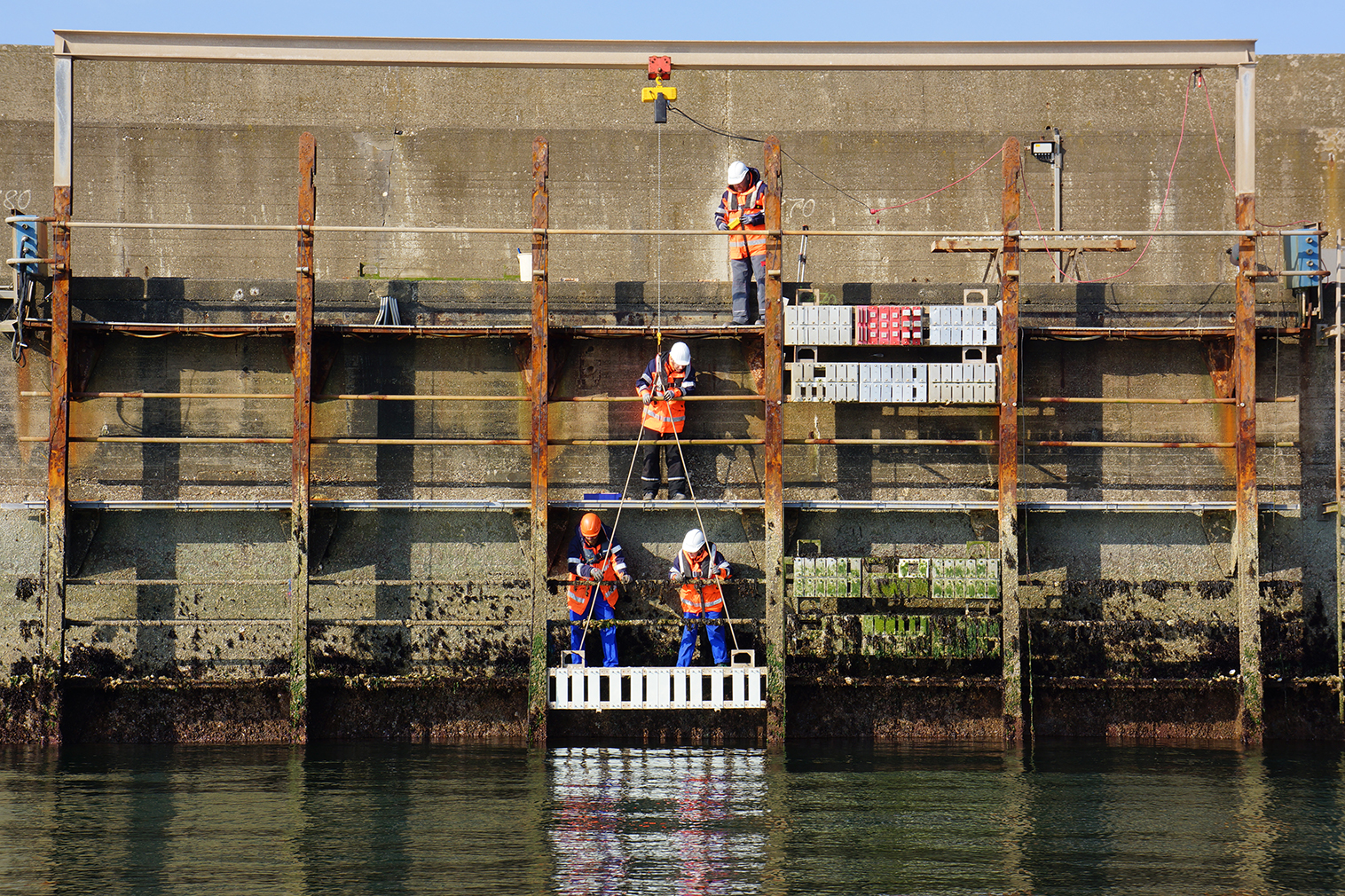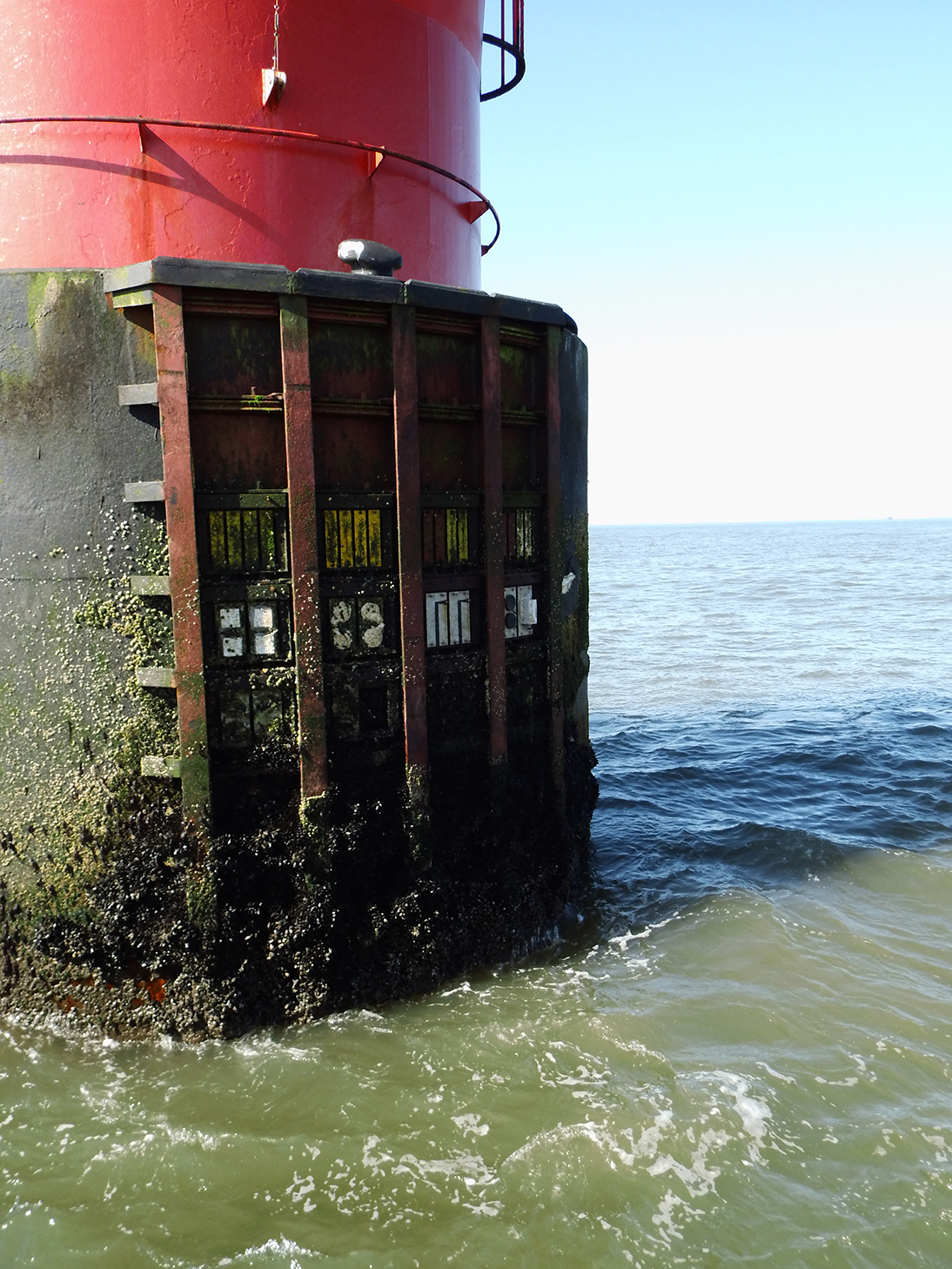 Coatings for protecting materials against marine growth and corrosion in maritime environments are developed and tested in comprehensive R&D projects. A number of methods are used for testing such coatings on a laboratory scale, some of which are accredited. Due to their reproducibility and the short test times, they form a key aspect of development work and the approval of new systems. The test methods employed for offshore coatings include the widely used salt spray test, the cycle test in accordance with ISO 20340 which incorporates exposure to UV radiation, and standardized ballast water tank tests for ships.
In order to undertake even more comprehensive testing, laboratory test facilities are being complemented with a number of outdoor weathering test stands. Fraunhofer IFAM has taken over test stands in List on Sylt and at the Alte Weser Lighthouse from Fraunhofer IWES and has also acquired a site at Westmole on Helgoland. These test stands enable several hundred specimens to be tested in different zones (permanently immersed zone, tidal zone, and spray water zone). The three locations represent different environmental conditions: High-sea with organisms typically found on hard substrates (Helgoland), a coastal location with biodiversity typical of tidal flats (Sylt), and a coastal shipping region (Alte Weser Lighthouse). These test facilities will shortly be complemented by a floating pontoon in the South Harbor on Helgoland. The pontoon will be equipped with extensive measurement systems for continuously monitoring relevant environmental parameters and will allow the spectrum of antifouling tests to be further expanded. An approximately 1000 square meter plot of land at the South Harbor on Helgoland will additionally be used for outdoor corrosion experiments in salt-containing atmospheres. This will also be suitable for testing large structures. If any tests need to be monitored with sensors, suitable logistic systems are available. The field test rigs are regularly used as facilities for material tests, but they also offer the possibility to test complete under water systems like AUV/ROV for functionality under real offshore conditions in the North Sea. Testing can be done with different visibility conditions under water, with different currents and different heights of tide or after long seawater exposure of the system. Access to the pier is easy and nearby and the field conditions are very similar to those at the offshore wind farm in vicinity. Also, larger units can be stored on a nearby plot of land and office space can be provided.
The advantage of outdoor weathering tests compared to laboratory tests is that the tests are performed under real environmental conditions. However, outdoor tests usually take a very long time – up to several years. Laboratory tests and outdoor tests do though complement one another exceedingly well and allow reliable statements to be made about the long-term performance of protective systems.
The R&D team responsible for maritime technologies at Fraunhofer IFAM has been expanded in order to manage the test stands and support the scientific development work. This means that the institute now has optimum test facilities and personnel available for carrying out publicly funded research projects and development work commissioned by customers.