Portfolio expanded: Fraunhofer IFAM Dresden commissions new Incus system for additive manufacturing of metallic components with LMM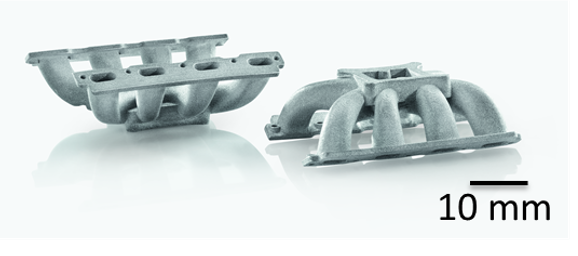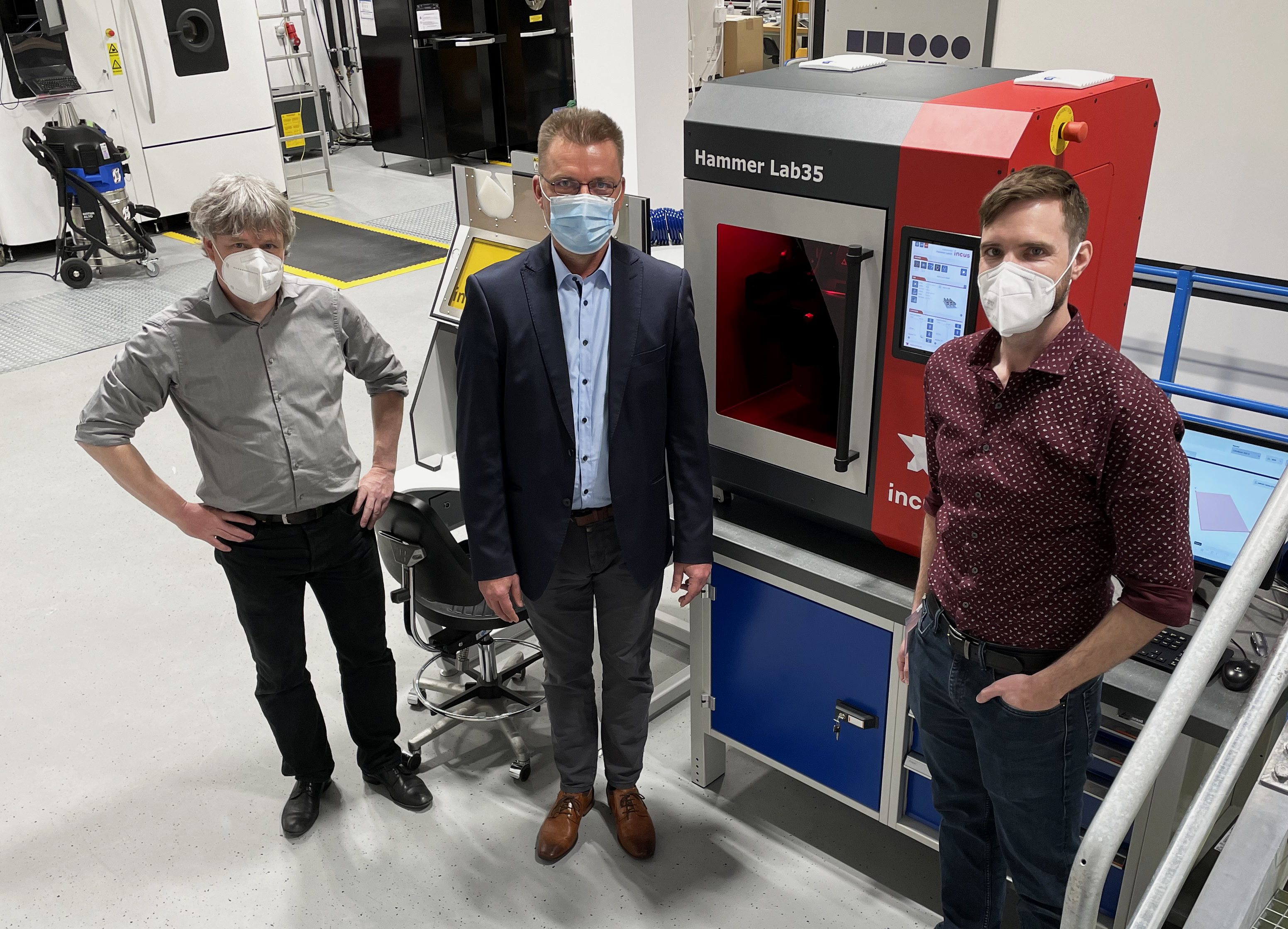 The Fraunhofer Institute for Manufacturing Technology and Advanced Materials IFAM in Dresden has commissioned a new system for Lithography-based Metal Manufacturing (LMM), adding an innovative approach to its extensive expertise in the field of additive manufacturing.
Fraunhofer IFAM Dresden is one of the first users of LMM in applied research and development worldwide. The institute will continue to develop the process in a strategic partnership with the manufacturer of the system Incus.
LMM is a stereolithography process. It is based on a paste that is characterized by the fact that, in addition to powder and organic components, it contains a photoinitiator, which hardens under light, ultraviolet radiation especially.
The paste is applied with a squeegee as a thin layer in the air-conditioned build room. This is then selectively exposed to a UV lamp. Then layer after layer is further applied and treated under UV light. When the component or components have been built up, the block, which is solid at room temperature at this point, is removed from the build chamber.
Now the block is heated with warm air so that the unexposed paste melts and only the solid, exposed green part or parts remain. Finally, debinding and sintering produce dense components whose properties are comparable to those of metal injection molding (MIM).
LMM is characterized by very filigree structures. The outstanding surface quality of the process opens up new areas of application that were previously impossible with other additive technologies. These range from aesthetic applications such as jewelry to microfluidics and electronic components.
For the customer, this opens up a comprehensive range of services within the process: from component design to simulations of thermal and fluid dynamics, from support in material selection to printing development, heat treatment and characterization, the institute offers its know-how as a partner.
The new LMM system was installed at ICAM®, the Innovation Center Additive Manufacturing. Here, Fraunhofer IFAM Dresden brings together its wide range of additive manufacturing processes and develops new solutions for materials and component geometries. In addition to the new LMM process, customers can benefit from the possibilities of Selective Electron Beam Melting, 3D Screen Printing, metal-based Fused Filament Fabrication as well as the MoldJet® process and gel casting.

Further information on Additive Manufacturing at Fraunhofer IFAM Dresden and on LMM in particular.