IDTechEx Printed Electronics Europe 2018: Best Institute/Academic R&D Award – Fraunhofer IFAM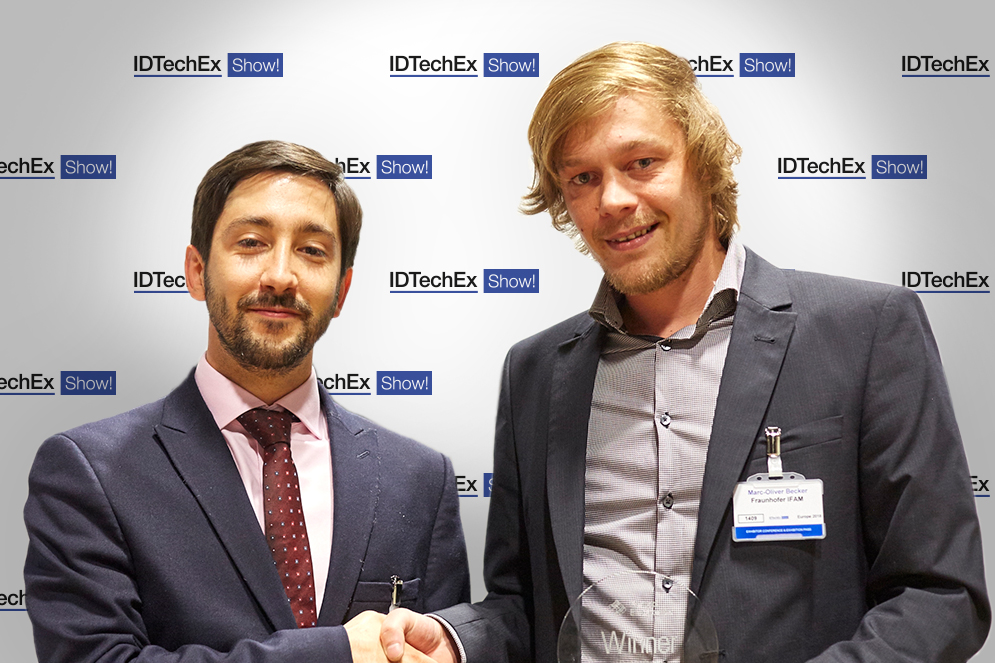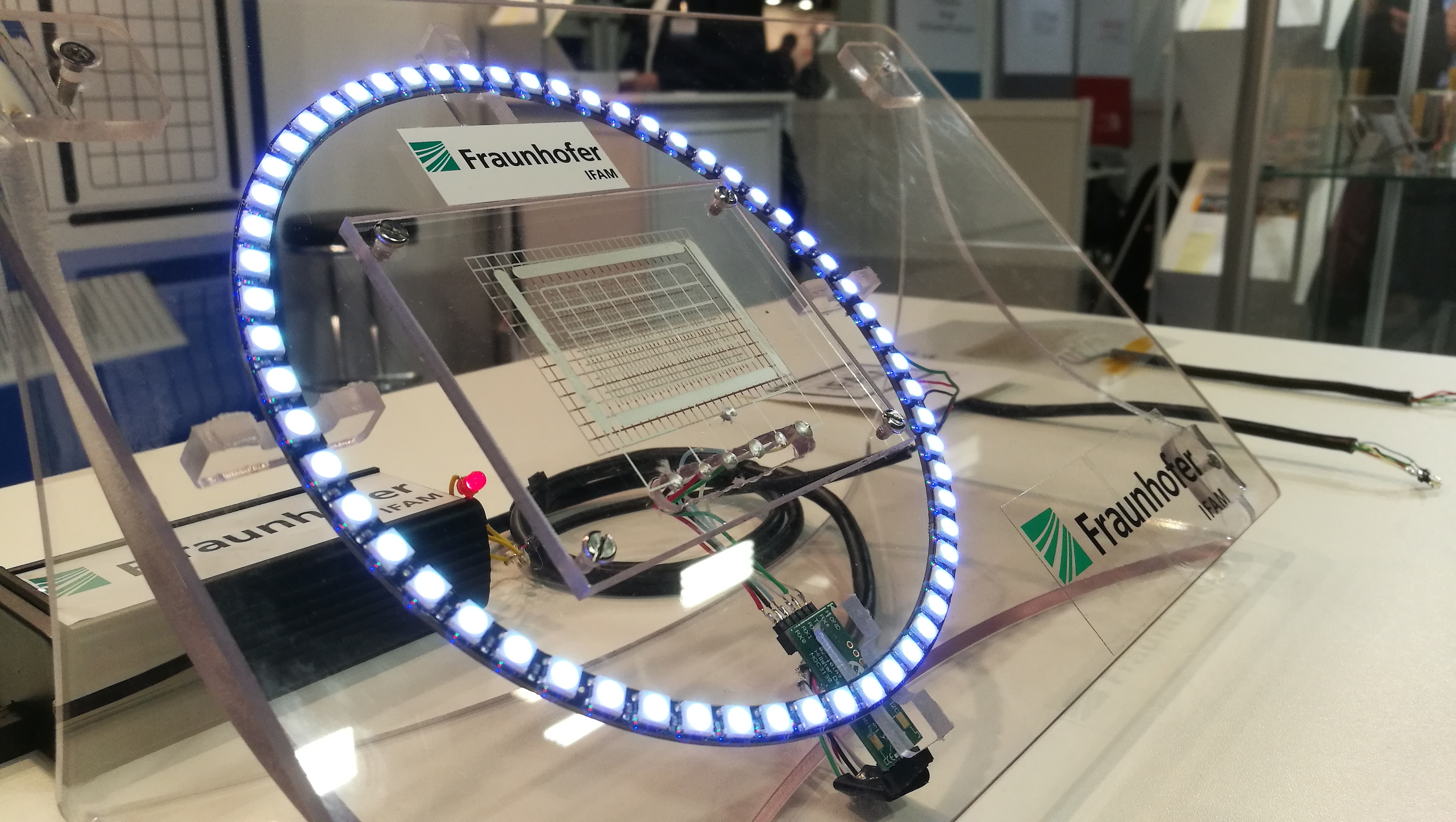 At the 14th IDTechEx Printed Electronics Europe conference and exhibition, three companies were honored for their great achievements in developing and commercializing printed electronics technologies. The judges of the awards were Dr Natasha Conway, Manager - Technology Networking and R&D at Beko and Dr Alexander Mityashin, Program Manager Thin Film Electronics, IMEC.
The awards were presented by Mr. Raghu Das, CEO of IDTechEx in Berlin on 11 April 2018.
Best Institute/Academic R&D Award - Fraunhofer IFAM
Technical Development Materials Award - Nano Dimension
Best Product Award - Applied Nanodetectors
Best Institute/Academic R&D Award - Fraunhofer IFAM
The primary goal of Fraunhofer IFAM's project "printed customized electrodes for gesture recognition" was to print suitable patterns of conductive materials onto surfaces for three-dimensional gesture recognition, motion tracking and approach detection with different printing technologies e.g. inkjet printing, aerosol jet printing, stencil printing or screen printing.
Investigations regarding printability and adhesion of different substrates were carried out. Moreover, the conductivity of the printed electrodes and the resulting capacitances depending on the used materials e.g. silver, copper or graphene was examined.
Such a system enables user command input with natural hand and finger movements. It consists of a microcontroller which uses the principles of electrical near-field sensing. This chip is connected to electrodes that are sensing the E-field variance and calculates the users' hand motion into gestures.
One of the judges reported, "This is a great development showcasing the important role printed electronics has in human-machine interfaces."
"We really appreciate to receive the Best Institute/Academic R&D Award at the IDTechEx Show. In addition to mechanical buttons or touch-sensitive displays, there is a new form of input: the gesture control which will be the future of the human machine interaction. We are delighted that it really worked out to print electrodes for gesture recognition onto several substrates with diverse printing technologies and looking forward to be at the IDTechEx 2019." Fraunhofer IFAM