Versatile and inexpensive: Alternative powders developed for the additive manufacturing of steels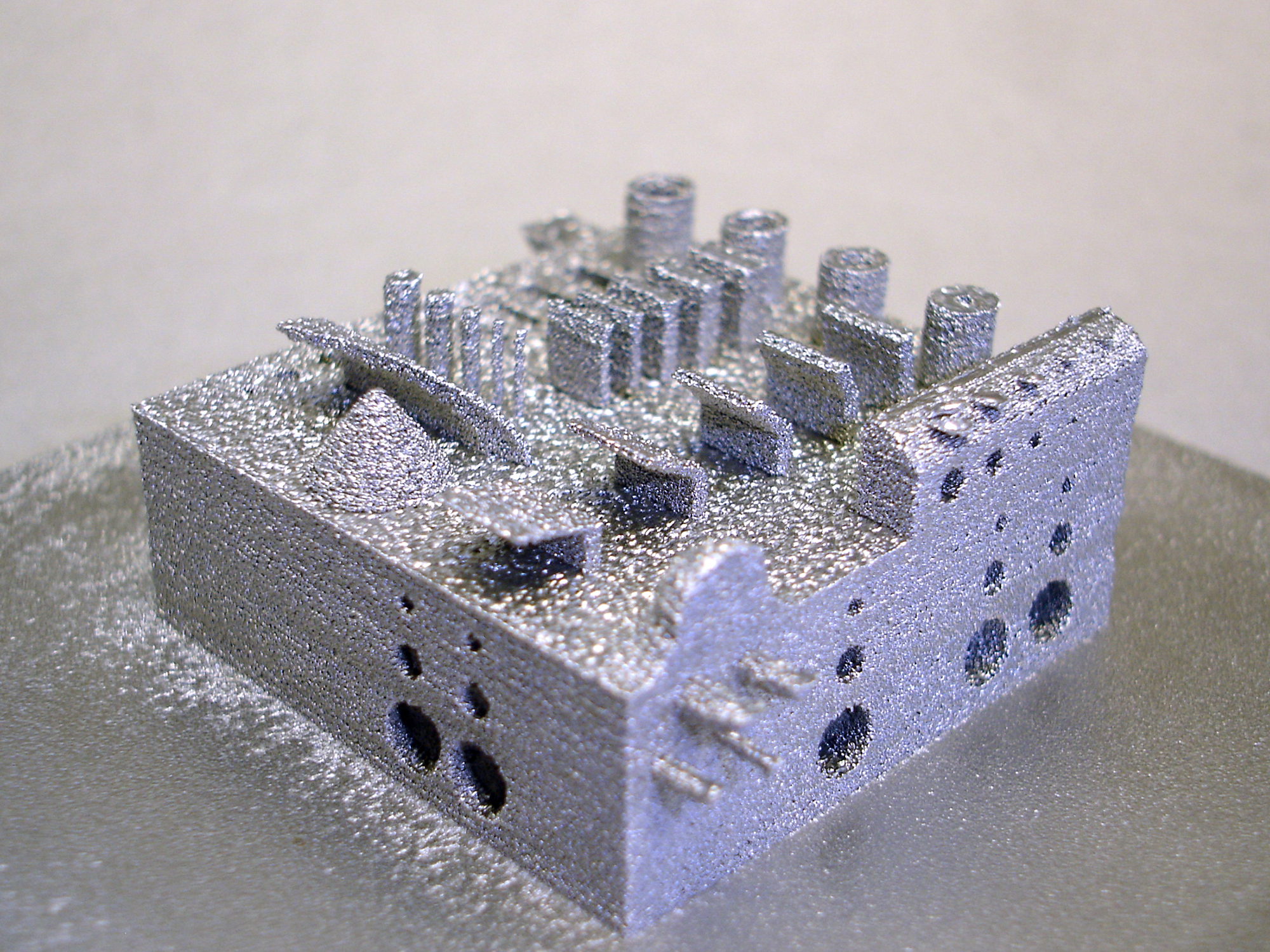 At the Fraunhofer Institute for Manufacturing Technology and Advanced Materials IFAM in Dresden, a new type of iron powder has been successfully processed and tested, which answers one of the cost questions in additive manufacturing and opens up new possibilities.
Up to now, only spherical powders produced by inert gas atomization have been used for additive manufacturing in the powder bed-based processes Selective Electron Beam Melting (SEBM) and Selective Laser Melting (SLM). As a result, the prices are very high.
With the newly tested production method, prices for iron powder can be achieved which are only around 10 % of current costs. There are also inexpensive alternatives for other materials, such as HDH titanium powder.
Fraunhofer IFAM in Dresden has now shown with a feasibility study for processing by SEBM that dimensionally stable components can be produced with this iron powder. Despite the more irregular particle shape and the expected poorer flowability compared to gas atomized powders, this iron powder is a real low-cost alternative. Furthermore, it has been repeatedly proven that the SEBM process is a very robust technology with regard to variations in the flowability of the powder.
The addition of various powder mixtures and, thus, the processing of a wide variety of alloys have also been successfully tested. Detailed investigations into the respective alloy behavior are currently underway.
Thus, Fraunhofer IFAM Dresden has not only created an inexpensive alternative for the additive manufacturing of steels, which is also conceivable for other materials. Material flexibility also increases and a larger range of materials becomes economically feasible.
The institute offers partners from industry and research a wide range of development services from powder to component, e.g. in the form of feasibility studies, the evaluation of powders for additive manufacturing and the qualification of new materials. Furthermore, component development, starting with powder and continuing through design (e.g. topology optimization for weight reduction and/or component integration) to production and post-processing, is part of the offer.
In the Innovation Center Additive Manufacturing (ICAM), the institute has bundled its additive manufacturing technologies in one location and can thus offer tailor-made solutions for a wide variety of problems from a single source. Customers can choose from the following processes at the site: Selective Electron Beam Melting, 3D Screen Printing, Fused Filament Fabrication, three-dimensional stencil printing and dispense printing.
Learn more about Additive Manufacturing at Fraunhofer IFAM Dresden.