Project for efficient electric drives started: Fraunhofer IFAM Dresden develops hybrid metal sheets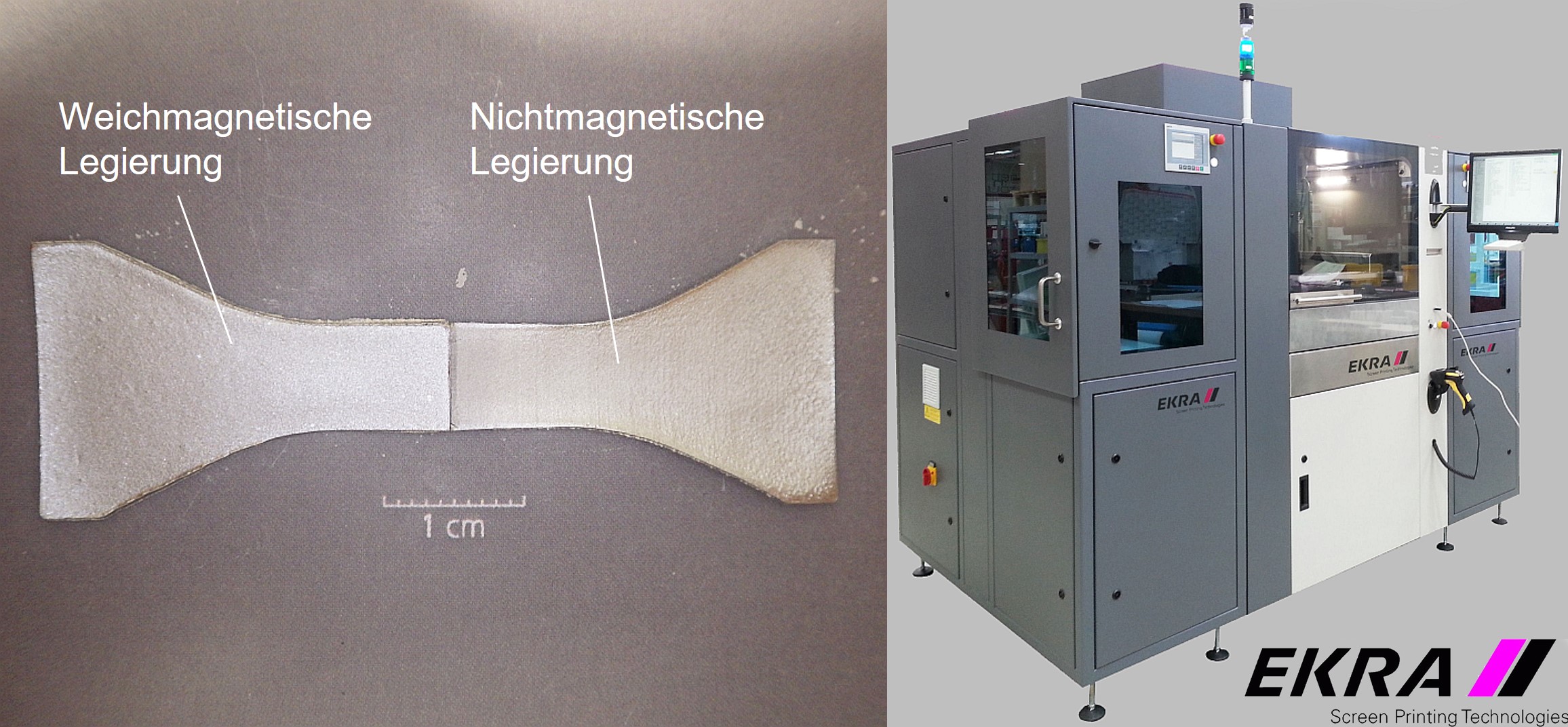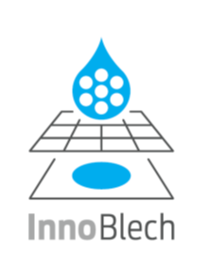 The Fraunhofer Institute for Manufacturing Technology and Advanced Materials IFAM in Dresden is working with partners on a new project to develop hybrid electric sheets for electric drives.
Coordinated by Siemens, the "InnoBlech" project is developing innovative electric sheets for electric drives based on the additive screen printing technology. Other partners are the Technical University of Darmstadt and the companies Ford-Werke GmbH and EKRA Automatisierungs GmbH.
The central development goal of "InnoBlech" is to provide mechanically and magnetically improved sheet metal packages for rotors for reluctance or PMSM/IPM motors.
In the project, based on the resource-efficient 3D screen printing process, a targeted holistic improvement of the mechanical and magnetic properties of the sheet metal package is aimed at.
The screen printing process not only makes it possible to produce electrical sheets thinner and, thus, more efficiently, but also to apply different materials or alloys next to or on top of each other.
In this way, electrical sheets can be designed with new designs and manufactured with locally adapted magnetic properties.
The technological approach is to combine different soft magnetic materials with each other or soft magnetic and non-magnetic iron-based alloys in the screen printing process by co-sintering. To this end, iron-based hybrid materials, which have already been developed in basic form for screen printing, are to be further developed for use in optimised hybrid rotor laminations for electric drives, in particular reluctance and permanent magnet synchronous (PMSM, IPM) motors.
In detail, the following specific development goals are addressed:
Increasing the mechanical stability
Reduction of magnetic stray losses
Improving heat dissipation
Reduction of the sheet thickness
The hybrid sheets are to be produced first for samples on a pilot plant scale, then for the first demonstrator motors on a pilot line. These hybrid electric sheets are expected to increase engine performance and efficiency. Ford expects the motors for e-vehicles to have an improved range and lower power consumption per kilometre driven. This will be validated in the project using a prototype motor on a test stand.
Fraunhofer IFAM in Dresden is contributing its expertise in powder-metallurgical manufacturing processes such as the metallic screen printing process to the project. The main tasks of the institute in the consortium are the material characterisation of suitable materials, the selection of suitable powders, the development of pastes and the optimisation of the printing process and the heat treatment of the hybrid electrical sheets.
In addition to 3D screen printing, which is relevant to this project, Fraunhofer IFAM in Dresden has a wide range of other additive manufacturing processes available to you at the Innovation Center Additive Manufacturing ICAM®. Here, you can avail of the technologies of selective electron beam melting, metal-based fused filament fabrication, lithography-based metal manufacturing, MoldJet®, gel casting, and 3D screen printing.
Further information on Additive Manufacturing at Fraunhofer IFAM Dresden.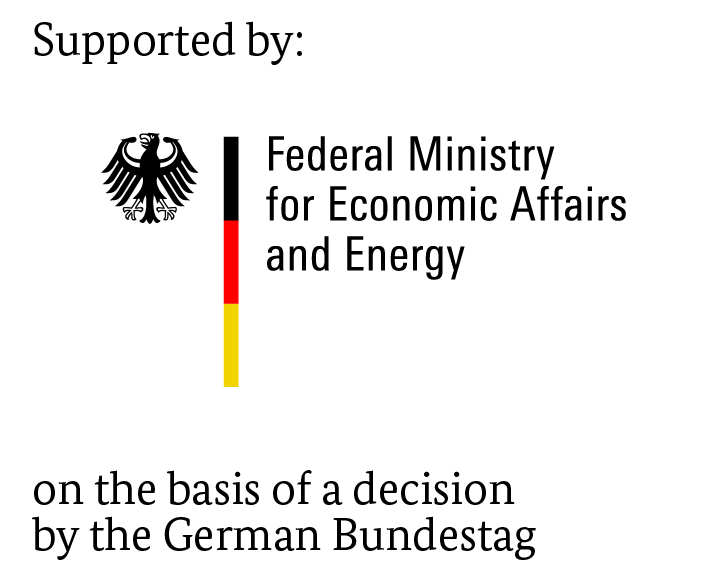 The project »InnoBlech« is funded within the framework of the program EMO_IV of the Federal Ministry for Economic Affairs and Energy (BMWi).