Fraunhofer IFAM Dresden signs research agreement with Korean Hanyang University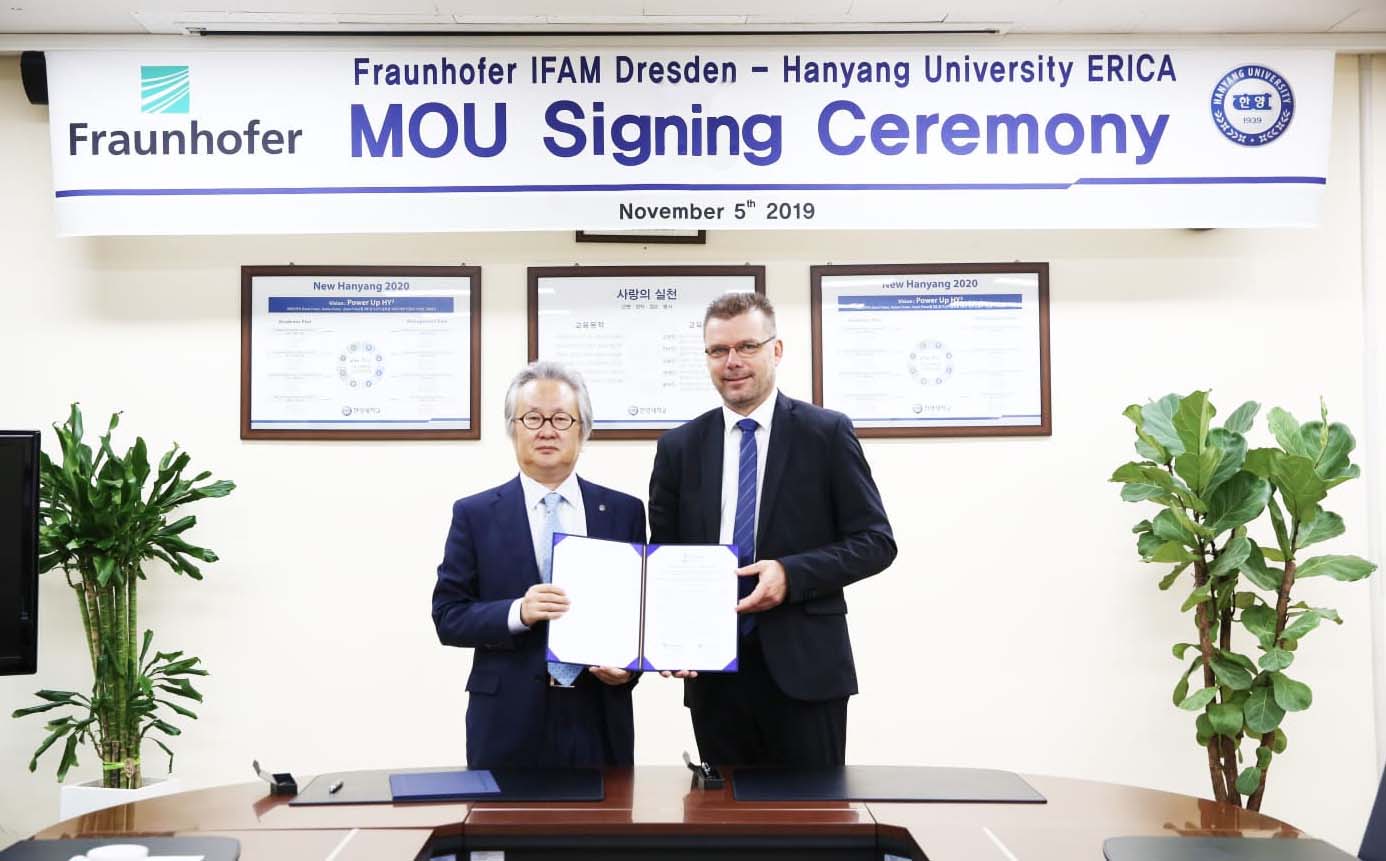 On November 5, 2019, Dr. Thomas Weißgärber, head of the Dresden Fraunhofer Institute for Manufacturing Technology and Advanced Materials IFAM, signed a Memorandum of Understanding with the Korean Hanyang University to promote relations with the application-oriented research unit ERICA (Education-Research-Industry Cluster at Ansan).
The joint research agreement addresses in particular joint activities in the fields of education, research and the promotion of industrial cooperation in Germany and Korea. Examples include joint research programmes, events, lectures and student exchanges.
Fraunhofer IFAM Dresden, one of the leading institutions worldwide in the field of powder metallurgy, conducts basic and applied research for solution-oriented material and technology development for innovative sintered and composite materials, functional materials for energy technology and medical technology as well as cellular metallic materials.
The range of services includes the industrial implementation of research results through to the manufacture of prototype components and their transfer to industrial application. Special technologies such as additive manufacturing (Selective Electron Beam Melting, 3D screen printing, Fused Filament Fabrication), melt spinning, melt extraction, spark plasma sintering and moulding processes support material and component development.
ERICA actively combines teaching and industry. The specialized university unit attaches great importance to the fact that research and industry work hand in hand and that students gain experience in companies during their studies.