Dr. Thomas Weißgärber takes over provisional management of Fraunhofer IFAM Dresden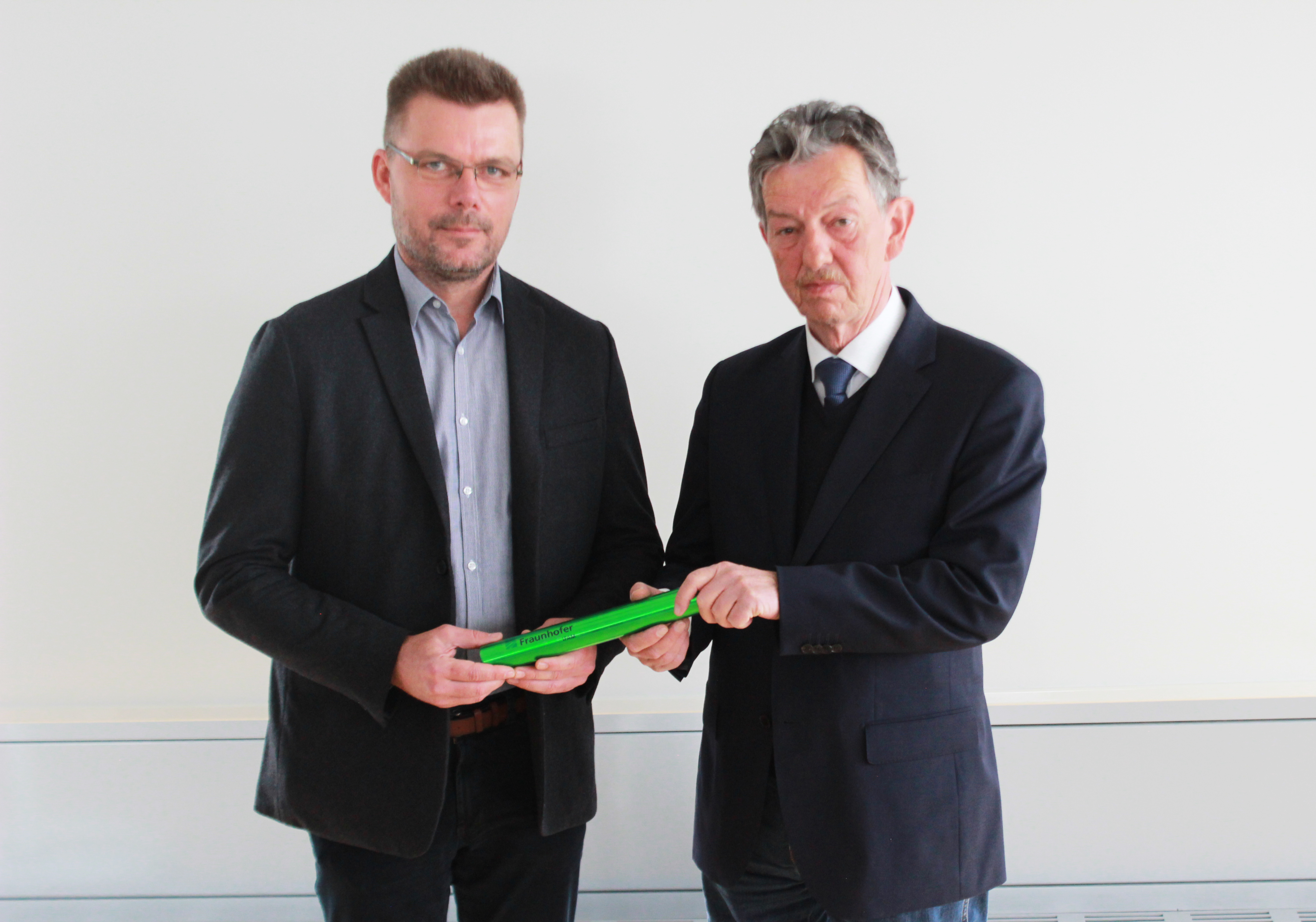 On April 1, 2019, Dr. Thomas Weißgärber has taken over the provisional management of the Dresden branch of the Fraunhofer Institute for Manufacturing Technology and Advanced Materials IFAM. He takes over the responsibility of Prof. Bernd Kieback, who has been head of the institute for many years and has now retired.
Dr. Thomas Weißgärber, a long-time employee of the institute's division, is now at the controls. During his career as group and department head and most recently as deputy head of Fraunhofer IFAM Dresden, he has conducted research in various fields of powder metallurgy. He contributed significantly to the development of the institute into one of the leading application-oriented research institutes in the field of powder metallurgy technologies and materials.
For example, he built up the topics of composite materials, spark plasma sintering and electron beam melting at the institute. In particular, activities in powder-based additive manufacturing are to be further expanded. The foundation stone was laid with the opening of the "Innovation Center Additive Manufacturing ICAM" in Dresden in March 2019.
For many years he has also been contributing to a close connection between science and applied research with lectures at the Technical University of Dresden on the topics of materials in energy technology, powder metallurgy and sintered materials as well as thermophysical properties and high-temperature behaviour, which he would like to strengthen in the future, too.
In addition, Dr. Weißgärber is involved in various committees in the field of powder metallurgy in order to be able to discuss and help shape relevant topics at an early stage. By organizing scientific events internationally, but also at the Dresden location itself, he wants to contribute to the transfer of knowledge and the general perception of powder metallurgy and to further strengthen and expand the location as a leader in powder metallurgy in Europe and worldwide.
Only last November, Dr. Weißgärber was awarded the renowned Skaupy Prize for his achievements to date at the Hagen Symposium.
Dr. Thomas Weißgärber sees his new function as a motivation to continuously expand and build on existing competencies at Fraunhofer IFAM Dresden and to use the excellent know-how, especially in materials, powder metallurgy and additive manufacturing, for innovative, future-oriented solutions to generate optimal solutions in core areas such as energy technology, mobility and medical technology.