Identifying the innovation and market potential of new materials for sustainable products made from plastics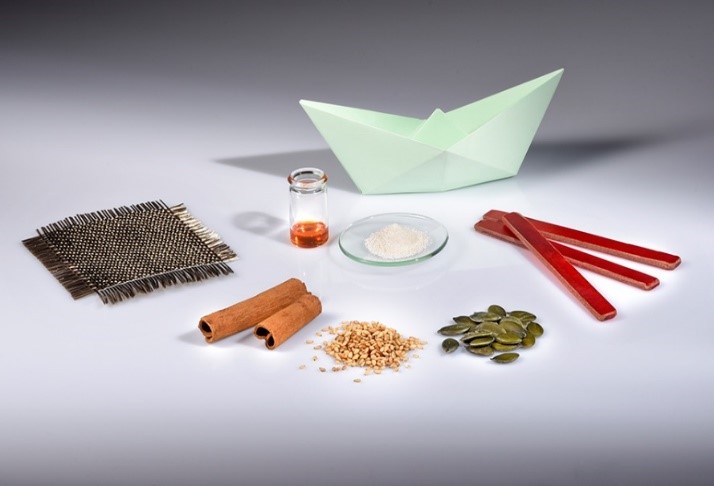 It is impossible to imagine our world without plastics. Nevertheless, products made from plastics must be designed sustainably. One way of achieving more environmentally compatible products is the use of new biobased or biodegradable materials. Fraunhofer IFAM researches the potential of new materials for plastics manufacturing and processing companies. If necessary, the researchers work out different options for action and evaluate them from the point of view of materials science, production technology, economics, and above all ecology.
Circular economy: the new paradigm for material development
Plastic manufacturers, semi-finished product manufacturers or manufacturers of products made of plastic are increasingly looking for ways to make their products more sustainable. If, in the sense of a circular economy, the entire product life cycle is considered, including "production," "use" and "disposal," biobased or biodegradable materials are an attractive alternative to conventional plastics. If they are also made from renewable raw materials, the impact on the environment is further reduced.
The potential for the market and the environment
For plastic manufacturing and processing industries, a comprehensive market analysis for specific material classes is essential before moving into actual material development. Which new materials are already available? Who are the suppliers, who are the customers? Which raw materials are commercially available? Which material trends are emerging?
As part of its contract research, Fraunhofer IFAM helps plastic industries as well as product manufacturers to analyze markets for new materials and to describe reliable options for material development. To do this, they prepare classic market analyses by researching and classifying market data and trend reports.
Potential analysis for component substitution: Which new materials make sense?
The market knowledge must then be supplemented with material knowledge about the applicability, processability, and profitability of specific material groups, and finally evaluated against environmentally friendly potentials.
Based on predefined material requirements, Fraunhofer IFAM evaluates different biobased alternatives from different polymer classes (unsaturated polyesters, epoxides, benzoxazines, PLA, etc.) as well as reinforcement materials (natural fibers, balsa wood, cork, etc.) that are particularly promising. In addition to the desired material properties for the targeted application, energy-efficient processes adapted to the materials for the production of sustainable composites are considered conceptually and experimentally. Computer-aided material simulations and database evaluations are used.
Finally, environmentally friendly aspects are presented in the sense of a life cycle assessment, such as:
Resource conservation
CO2 savings potential
recyclability
biodegradability
The researchers apply their expertise to sustainable products and support companies in their search for new, environmentally friendly materials. In doing so, the institute has a large, international network of partners and contacts from science and industry, and is itself deeply rooted in the market.
Polymer materials form a core competence of Fraunhofer IFAM. Dr. Katharina Koschek heads the department "Polymer Materials and Structures" at the institute. With her team, she evaluates, develops, and tests polymer plastics for lightweight construction in various applications. The industries for which the team carries out contract research range from the automotive and aerospace industries, shipbuilding and rail vehicle construction, to plant engineering and energy technology.