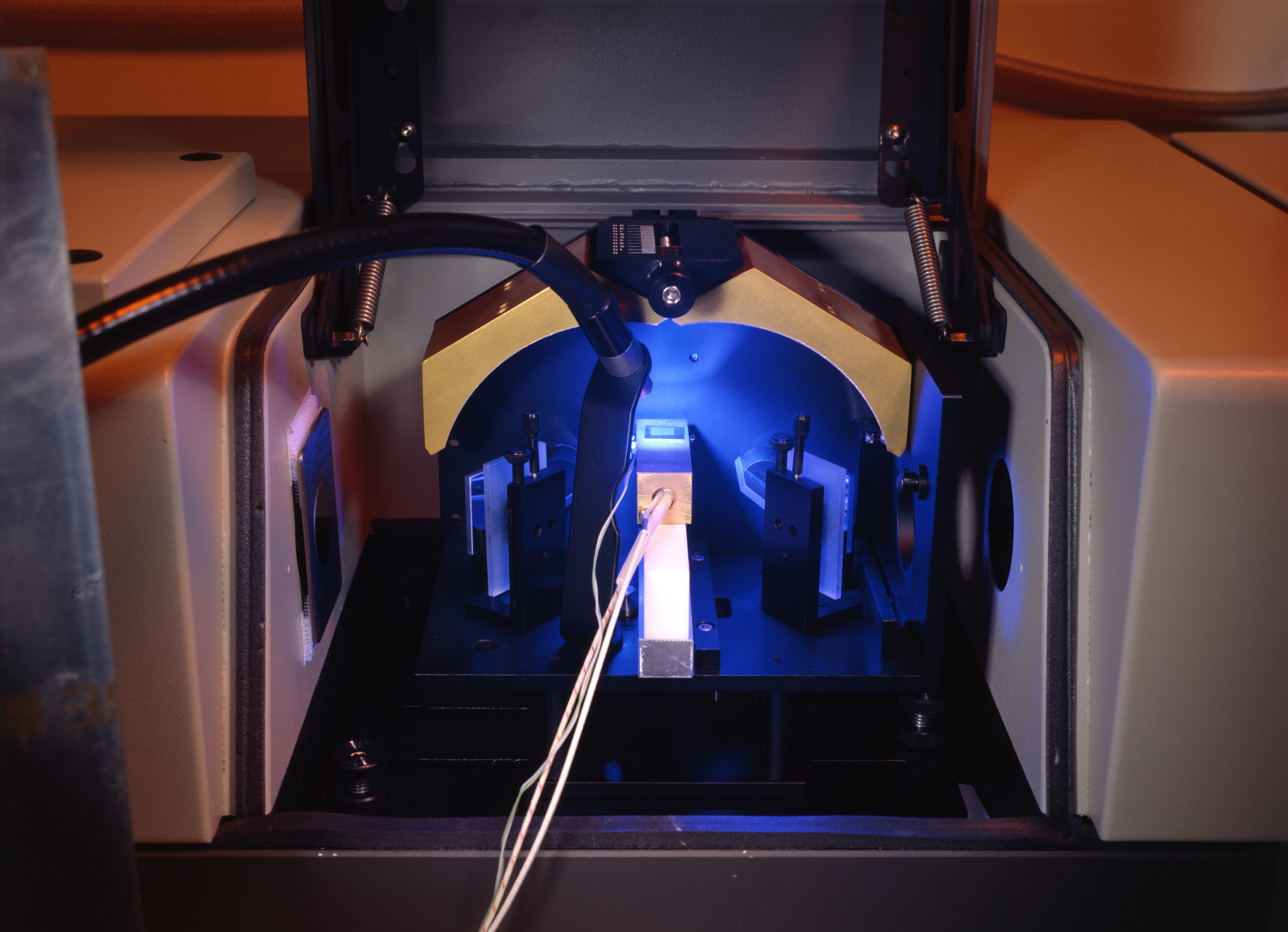 Whether in aerospace, automotive or medical technology, adhesives are used today in a wide variety of applications and industries. But bonded joints also bring with them a number of challenges. For example, adhesives often have to assume additional functions, exhibit adapted processing properties, show high resistance to temperature changes and media, or enable debonding at the end of the service life of bonded components. In order to master these challenges, the analysis of the adhesives used is indispensable. We use various methods for the optimization of adhesive formulations, the analysis of damage cases or the specific characterization of adhesives for an application-related adhesive selection. The interplay of our know-how in adhesive analysis and adhesive chemistry allows a well-founded consideration of cause and effect. The clever combination of analytical methods not only generates facts, but tells a story. With our many years of experience, we are exactly the right partner for you.
We are happy to offer you our support for the following tasks:
Method development for the characterization of adhesives for specific problems
Assistance in the qualification of adhesives for applications
Assistance in adhesive formulation or modification
Studies on the ageing stability of adhesives
Support in quality assurance of adhesives and bonded joints
Assistance in the investigation of damage cases
From thermal analysis and rheology to spectroscopy and chromatography - an overview of our analytical methods:
Thermal analysis - e.g. DSC, TGA, TMA, DMA
Chromatography - e.g. GC-MS, emission analysis
Thermal conductivity
Particle size
Mechanical testing
Investigation of aging processes - e.g. by means of chemiluminescence
Characterization of process sequences and acquisition of data for process control
Thanks to our extensive know-how of adhesives, reactive polymers and their applications, we are able to link and evaluate the analytical data in a meaningful way. This enables us to provide you with the best possible support in optimizing your individual processes and products.
Your contact for adhesive analysis:
Dr. Jana Kolbe heads the "Adhesives and Analytics" group in the "Adhesives and Polymer Chemistry" department. In addition to preparing customer-specific adhesive analyses, the team also works on various publicly funded as well as bilateral projects. These involve adhesive formulation (e.g. debonding on demand, electrically conductive adhesives, pre-applicable adhesives, ink-jet-capable adhesives, frontal polymerization, bio-based adhesives) and methods for characterizing the aging behavior of adhesives and adhesive bonds, as well as analytical topics (e.g. "Definition and determination of rheological properties critical for the micro-application of adhesives").