Cleaning, activation and coating of surfaces with AP plasma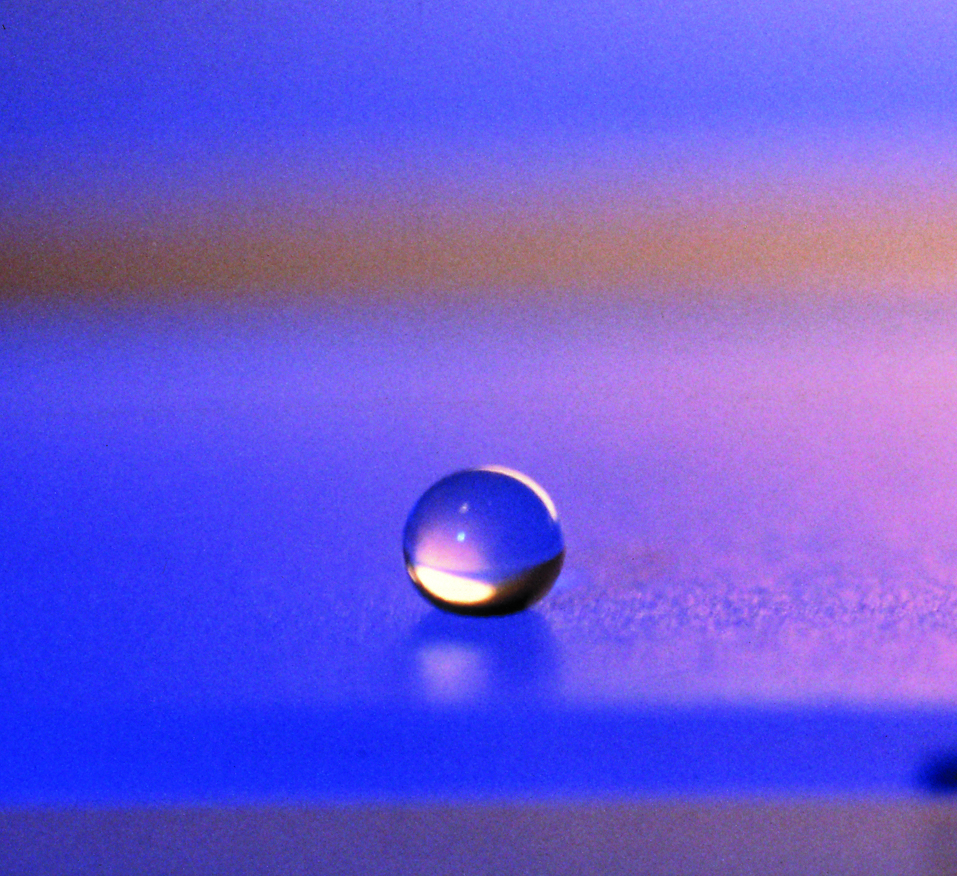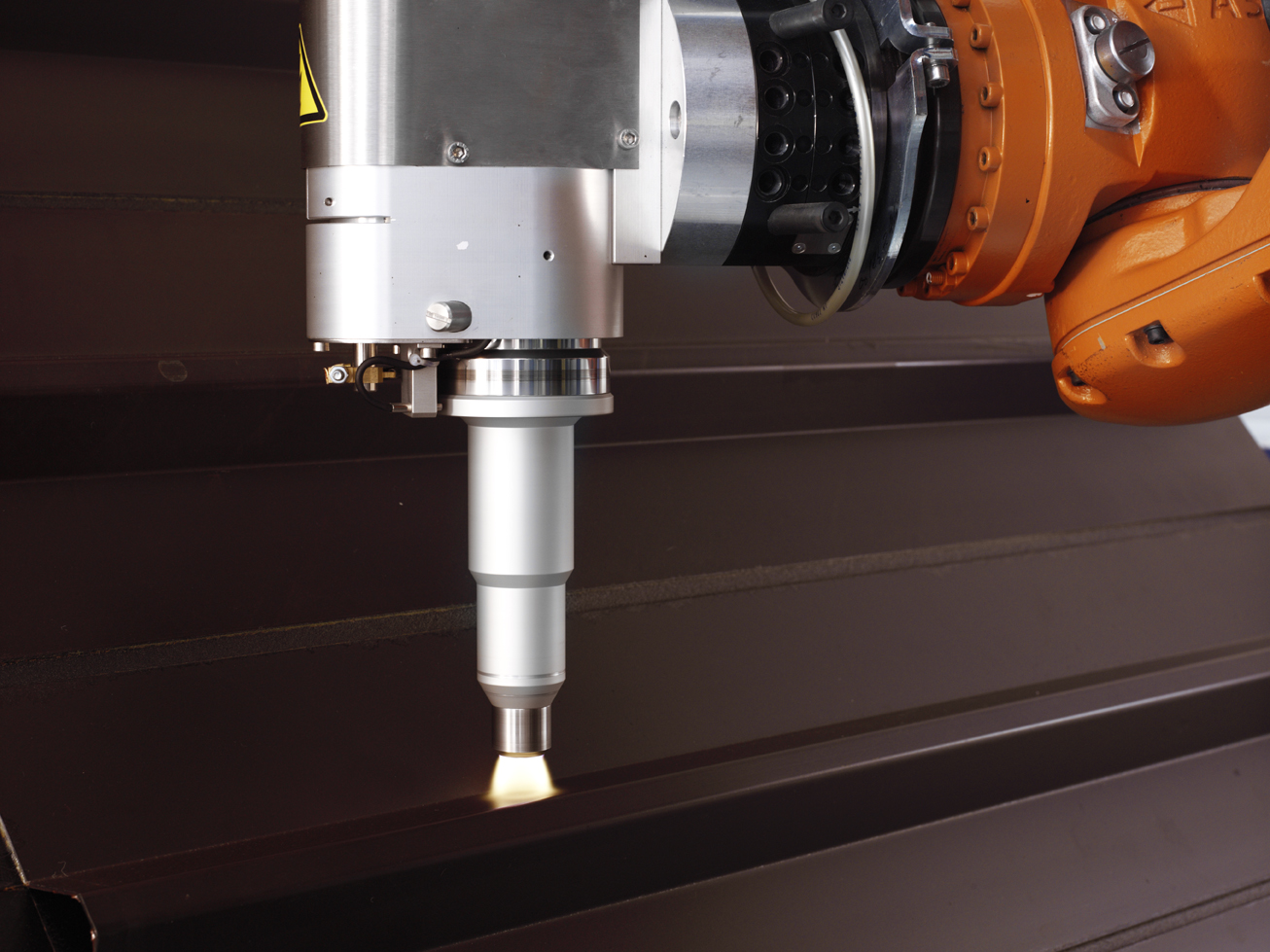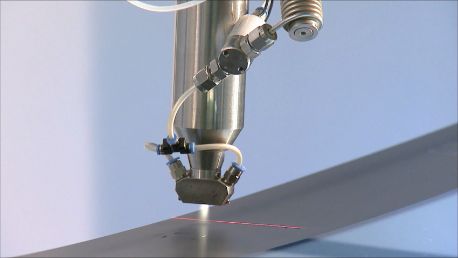 Atmospheric pressure (AP) plasma can be used to clean, activate and coat surfaces efficiently and in an environmentally friendly manner. In industry, the process has now become established for pretreating surfaces prior to bonding, printing and painting processes in order to reduce the use of solvents (VOCs). In addition, the plasma-polymer nanolayers are used in production as corrosion protection, for environmentally friendly adhesion, for electrical insulation, or as a permanent hydrophobic release layer. Fraunhofer IFAM develops customized solutions using adapted processes and coatings with AP plasma for a wide range of applications.
Optimum adhesion of adhesives and coatings without primers
Surfaces play a decisive role in almost all everyday products. To ensure reliable, long-term stable adhesion on these for bonding or painting, they must be pretreated. This is often done with environmentally harmful primers containing solvents or with energy- and space-intensive cleaning processes. The advantage of treatment with atmospheric pressure plasma is that liquid chemicals, drying processes and high space and energy requirements can be dispensed with APP. Only electricity and compressed air are required. Atmospheric pressure plasmas can be used in an economical and environmentally friendly way to efficiently clean and activate polymers and metals, making them wettable and bondable. Water-based coatings and ecologically safe adhesives can thus be used on any materials for quality-assured, sustainable processes.
Functional coatings using atmospheric pressure make specific component properties possible
Whether electrical insulation, adhesion promotion or corrosion protection - the requirements for surfaces vary depending on the application. Atmospheric pressure plasma can be used to create nanolayers tailored to requirements on virtually any surface between ultra-hydrophilic and ultra-hydrophobic. In recent years, the experts at Fraunhofer IFAM have worked closely with customers to transfer AP plasma coatings to numerous industrial applications. There, the nanolayers are used in production, for example, as adhesion promoters for moisture- and temperature-stable polymer adhesives, as corrosion protection for bonded metal components, as aging protection for electronics and battery components, or as permanent, hydrophobic surfaces for manufacturing processes and product surfaces. The coatings are tested together with the customer for the respective requirements and are customized. Due to the low layer thicknesses, AP plasma-coated products (e.g. bonded polymers, batteries or fuel cells) can be easily recycled for sustainable resource chains.
The scientists were awarded the Joseph von Fraunhofer Prize and the German High Tech Champions Prize for the development of such innovative functional coatings with AP plasma processes, which can be easily and subsequently integrated into inline production and can be automated.
The advantages of atmospheric pressure plasma processes summarized for you:
Environmentally friendly and energy efficient
Inline and recyclable
Can be implemented in existing production lines
Customizable
Suitable from manual to robotic applications
Low space and resource requirements
Cost-effective (e.g. through the use of inexpensive process gases such as compressed air)
High process reliability
No rework required
Fully automatable and quality assured
Applicable from 2D surfaces to powders and fibers
Activation of polymer surfaces for robust bonding processes
In the trade magazine "Plastverarbeiter" (November 2020 issue), Dr. Sergey Stepanov, project manager in the "Plasma Technology and Surfaces" department, reports together with Verena Aßmuth from the University of Paderborn on the results of the AiF project "OffPlas" (IGF No.: 19661 N).
Here you can download the article as PDF: How long are plasma-activated polymer surfaces open?
Source: Plastverarbeiter 11/2020, Hüthig GmbH