Business Activities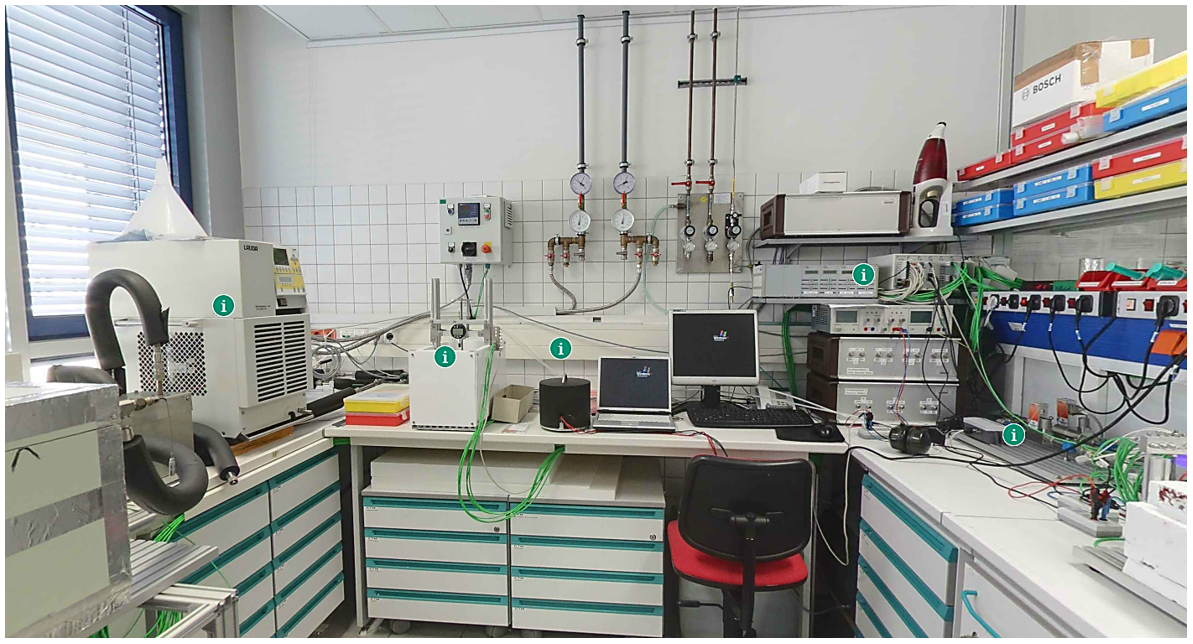 The thermo-technical laboratory at the Fraunhofer IFAM Dresden provides excellent equipment for the measurement of thermophysical material and transport parameters as well as characteristic thermal and flow parameters of various materials and material composites. In combination with the many years of experience of our employees of the Energy and Thermal Management business unit, we are also able to solve your individual measurement requirements.
The parameters examined include, e.g.:
• density and specific heat capacity,
• thermal conductivity, heat transfer coefficients in gas and liquid flows and evaporating or condensing media, and
• permeabilities and pressure loss coefficients during flow.
In addition to solids with isotropic properties, composite materials (layer, fibre or particle composites) with direction-dependent characteristics, porous structures and numerous other samples - especially phase change materials - can also be analyzed.
The basic equipment of the laboratory includes:
• stationary and non-stationary measuring methods for determining the thermal conductivity at variable temperatures,
• equipment for the generation of tempered gas or liquid flows,
• test installations for the cyclic loading and unloading of heat storage elements,
• evaporator test stands, and
• efficient measuring and data acquisition systems for temperatures, pressures, speeds and other measured variables.

In addition to the use of existing laboratory equipment, we are happy to develop test apparatus for the implementation of special customer-specific measuring tasks.